The promised reprints and restock of Disney Lorcana The First Chapter have started showing up on store shelves across North America. Europe has a little longer to wait, but hopefully not too much longer. With these reprints and restock, Ravensburger has taken the opportunity to make some small changes to the packaging and has updated the text on some cards.
Booster Box Changes
To reduce plastic waste, Lorcana booster boxes come in cardboard boxes with no plastic shrink wrap. However, this led to an issue where the sides of the box could be pulled open just enough to slide some packs out. To remedy this, Ravensburger has now added some clear tape to the sides of the booster box.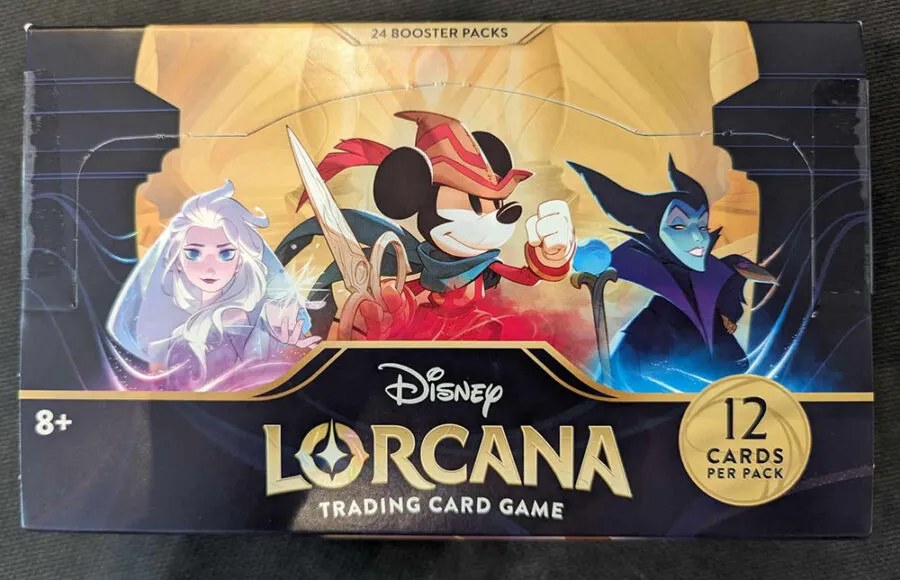 Errata Fixes
In addition, Ravensburger has addressed some errata from The First Chapter's original printing in this subsequent print run.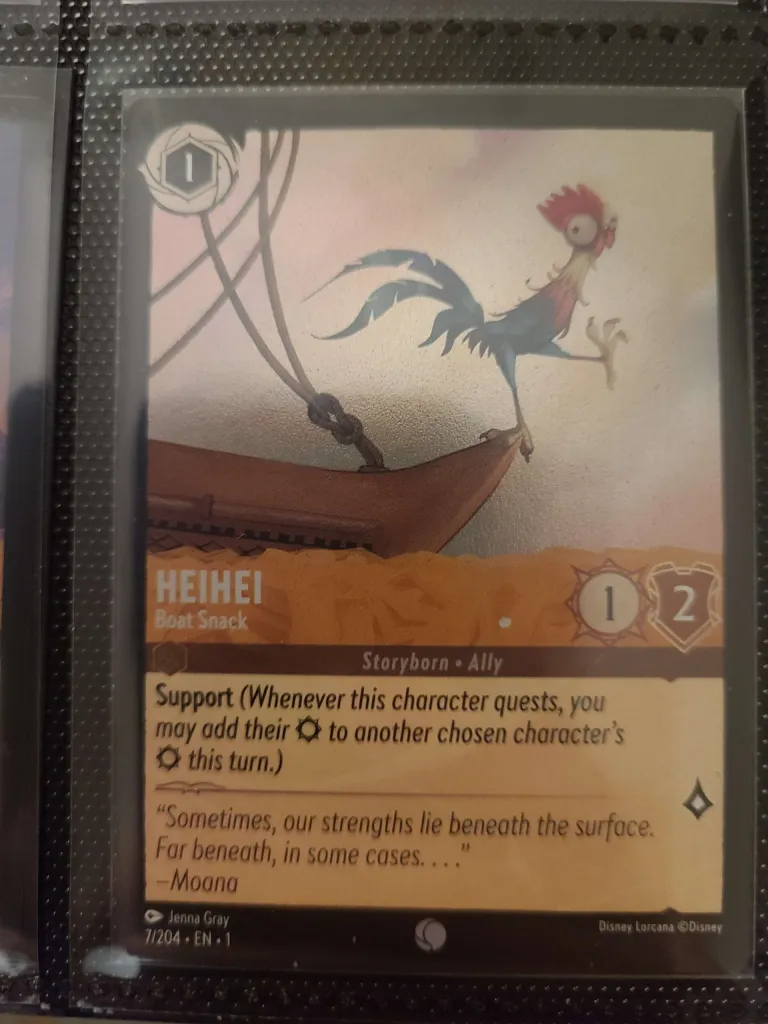 On a number of cards, the Support keyword explainer text was updated from (emphasis mine) "Whenever this character quests, you may add their ✸ to chosen character's ✸ this turn." to "Whenever this character quests, you may add their ✸ to another chosen character's ✸ this turn."
While this change is minor, it is an important one for the game. Without this clarification, you could technically quest with your Support character, give its Strength to itself, then ready that character and challenge something while having double Strength. Now it's clear that the Support keyword, well, supports other characters.
There is more errata from the first print run that can be seen in the official Lorcana companion app, such as Stitch - Carefree Surfer incorrectly having only 1 Lore in the German and French versions of the card. It seems likely that these issues will also be corrected in the reprint, although it has yet to be confirmed.
Europe Restock
While the restocks are already going out across the US and Canada, Europe has a bit longer to wait. Although it sounds like it won't be quite as long a wait as originally reported. Ravensburger had announced back in September that European reprints would be ready January 2024, but now it sounds like that expected arrival date has been moved up. According to the LorcanaFr Twitter, stores in France have been told to expect the reprints beginning in mid-December 2023. This is great news for any one hoping to gift some Disney Lorcana cards to friends and family (or maybe just themselves!) this Christmas.
---
Hopefully these reprints mean more people are able to get their hands on Disney Lorcana cards. The health of the game depends on people able to play at their locals and the lack of cards is certainly leading to a lower turnout of late. With these restocks and the release of the second set Rise of the Floodborn only a couple weeks away, we should see interest and hype in Disney Lorcana pick up once again.