Two new Rise of the Floodborn card reveals have been delivered to us this morning. Firstly, Baloo from Jungle Book makes an appearance in Ruby, courtesy of German content creators RadioNukular, and a new Rapunzel card in Amber has been revealed by MMORPG.com.
Baloo - Fun-Loving Bear
Storyborn · Ally
Cost: 3 (inkable)
Strength: 4
Willpower: 3
Lore: 1
Rarity: Common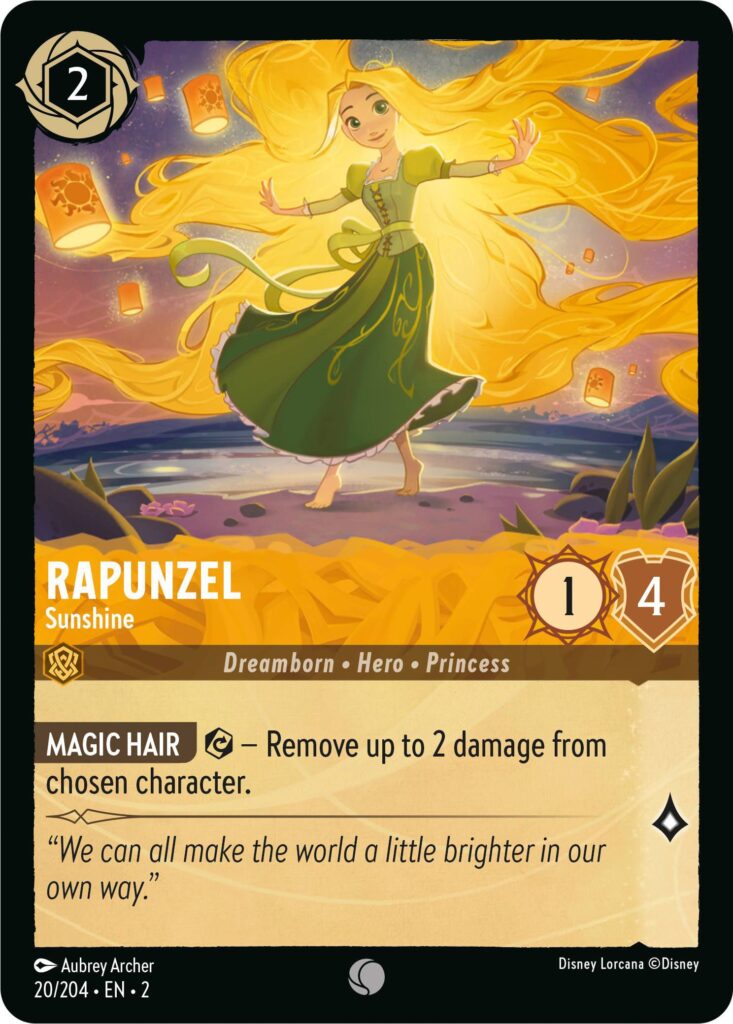 Rapunzel - Sunshine
Dreamborn · Hero · Princess
Cost: 2 (inkable)
Strength: 1
Willpower: 4
Lore: 1
Text: Magic Hair ↩️ - Remove up to 2 damage from chosen character.
Rarity: Common
---
Nothing too exciting from these two commons. It's great to see Baloo in Lorcana but he's just a vanilla for now. Hopefully we see a more exciting version later in the Rise of the Floodborn set reveals, maybe a Floodborn that this Baloo can have shifted onto him?
Speaking of having Floodborns shifted onto them, this little Rapunzel seems designed to give the new Rapunzel - Gifted Artist a shift target. A bit awkward that Rapunzel - Gifted Artist cares about healing and this Rapunzel does the healing but if you are shifting one onto the other you won't have them on board together to interact in that way. But it's a common card with some gorgeous art so we can't ask for too much more.