Another card reveal for Rise of the Floodborn and, surprise, surprise, it's another Floodborn. It's almost like they named the set after these cards! Comic Book Report has revealed a new Cruella de Vil character.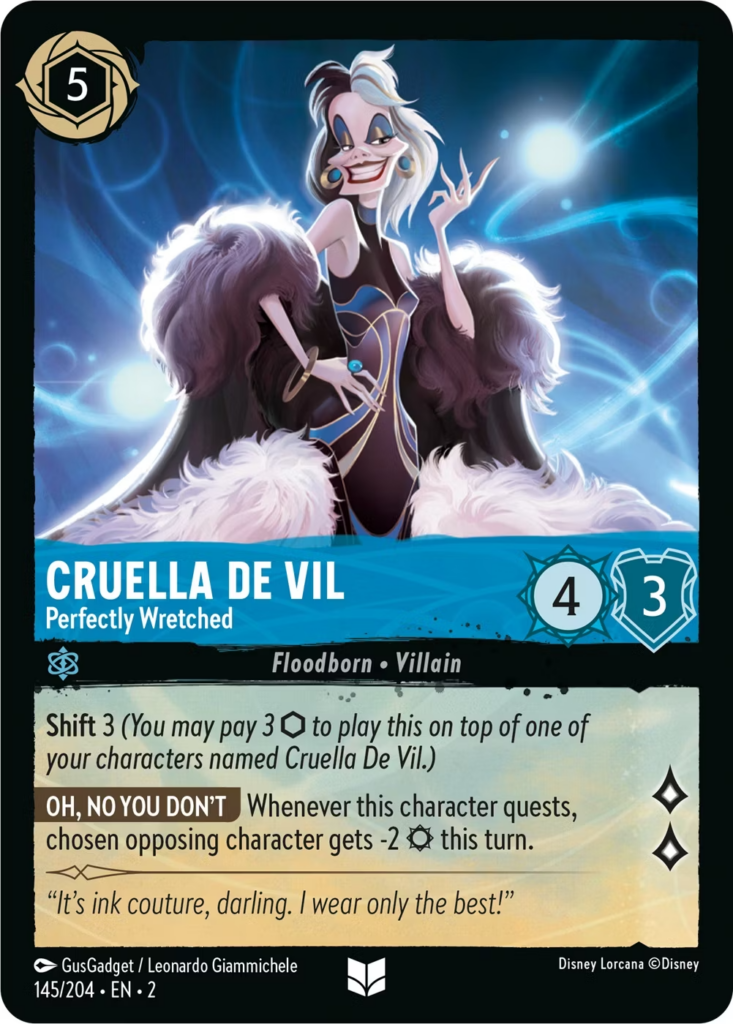 Cruella de Vil - Perfectly Wretched
Floodborn · Villain
Cost: 5 (inkable)
Strength: 4
Willpower: 3
Lore: 2
Card text: Shift 3 (You may pay 3 ⬡ to play this on top of one of your characters named Cruella de Vil.)
Oh, No You Don't Whenever this character quests, chosen opposing character gets -2 ✸ this turn.
---
Floodborns are always ones to watch because the Shift ability lets you get them out earlier. But this one's ability isn't the best. There are similar cards that do the same thing in the first set and they don't see any play. We'll have to see if Cruella here manages to make the cut.