We are less than two weeks from the release of Disney Lorcana's second set Rise of the Floodborn and the card reveals are now coming fast and furious. This new reveal comes courtesy of Polygon and shows off a new Floodborn Chesire Cat!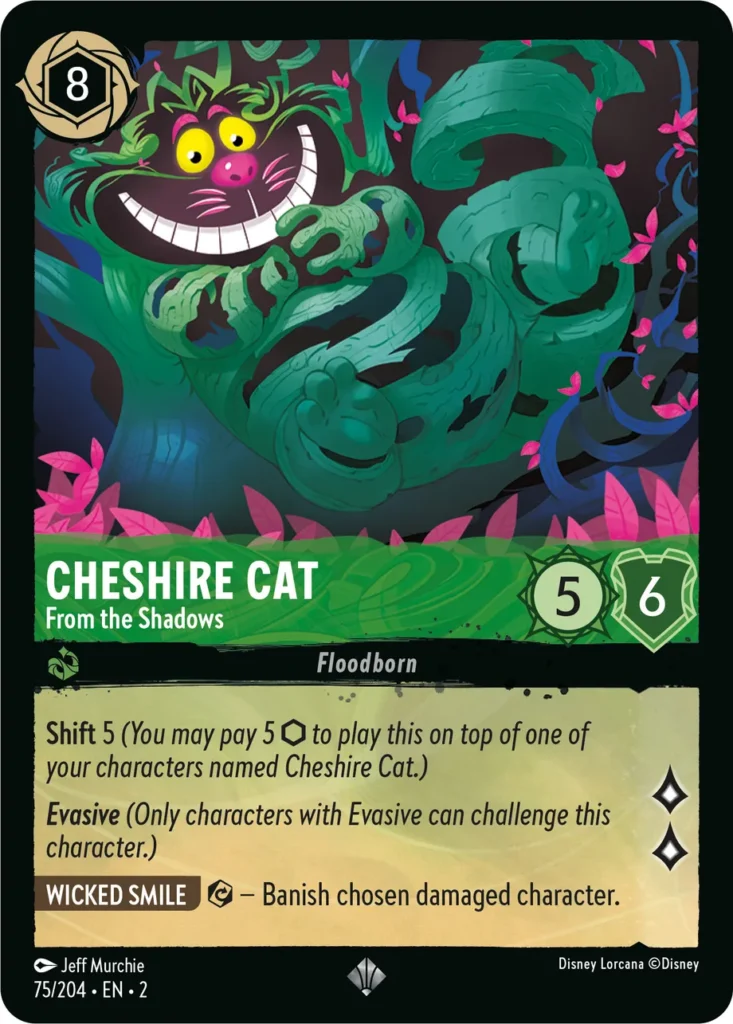 Chesire Cat - From the Shadows
Floodborn
Cost: 8 (inkable)
Strength: 5
Willpower: 6
Lore: 2
Card text: Shift 5 (You may pay 5 ⬡ to play this on top of one of your characters named Chesire Cat.)
Evasive (Only characters with Evasive can challenge this character.)
Wicked Smile ↩️ - Banish chosen damaged character.
Rarity: Super Rare
This Floodborn Chesire Cat seems to go great with this other Emerald Cheshire Cat, revealed by French streamer AntreJeuxStudio.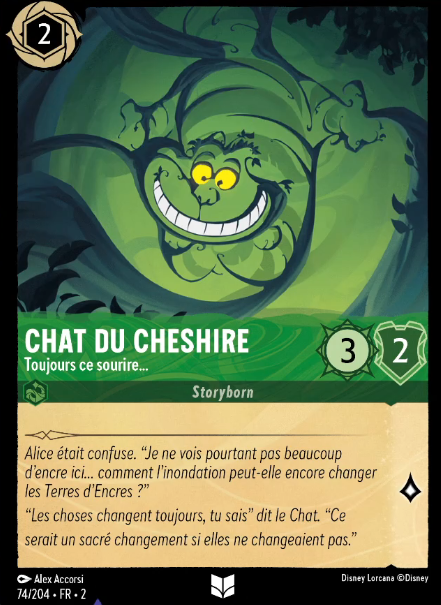 Cheshire Cat - Always Smiling
Storyborn
Cost: 2 (inkable)
Strength: 3
Willpower: 2
Lore: 1
Rarity: Uncommon
---
First off, the art on both of these Cheshire Cat cards is absolutely fantastic. As a big Alice in Wonderland fan, I love seeing cards from that movie and when they are good cards with great art, it's even better.
And the Floodborn Cheshire Cat is an amazing card. If you Shift him out, you will be able to instantly banish a damaged character. And it having Evasive means it being exerted isn't even much of a drawback. It may end up getting removed by something like Dragon Fire or Let It Go, but as long as you've already removed something when you played him, you are still even in cards. And if they can't remove it immediately they are in trouble. The ability to remove things each turn with zero cost is very powerful.