Spoilers for Disney Lorcana's Set 2, Rise of the Floodborn has barely been out and already, cards for Set 3 has been leaked!
Some cards from Set 3 looks to have been leaked by a user on Discord, who took multiple pictures of their binder containing many of these never-been-seen before cards.
If these are indeed real, then a possibility of a printing error is not out of the question as to how the leaker got a hold of these cards. Set 3's expected release date is around February 2024.
Before you view the cards, remember: These are unofficial, unconfirmed leaks from a third party source so view at your own risk!
All Lorcana Set 3 Leaks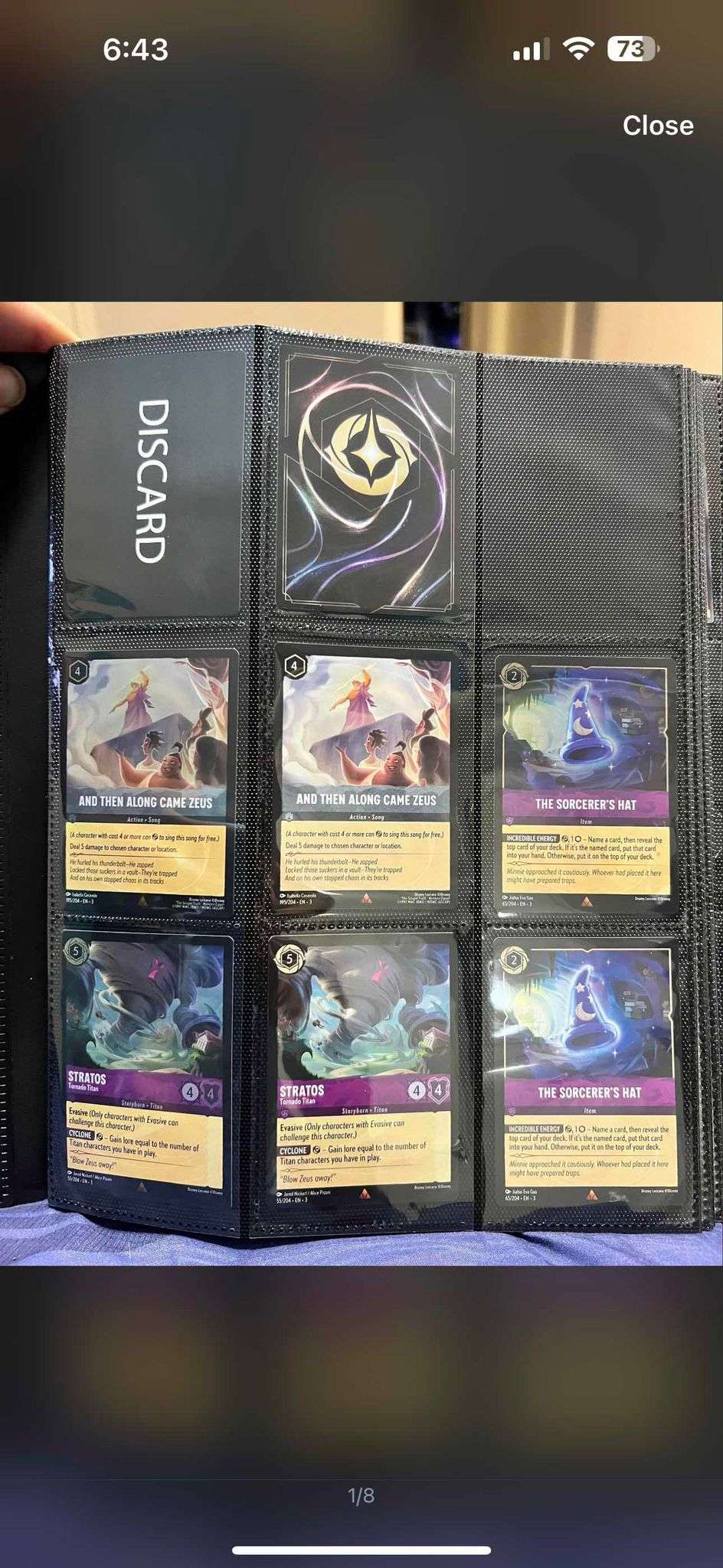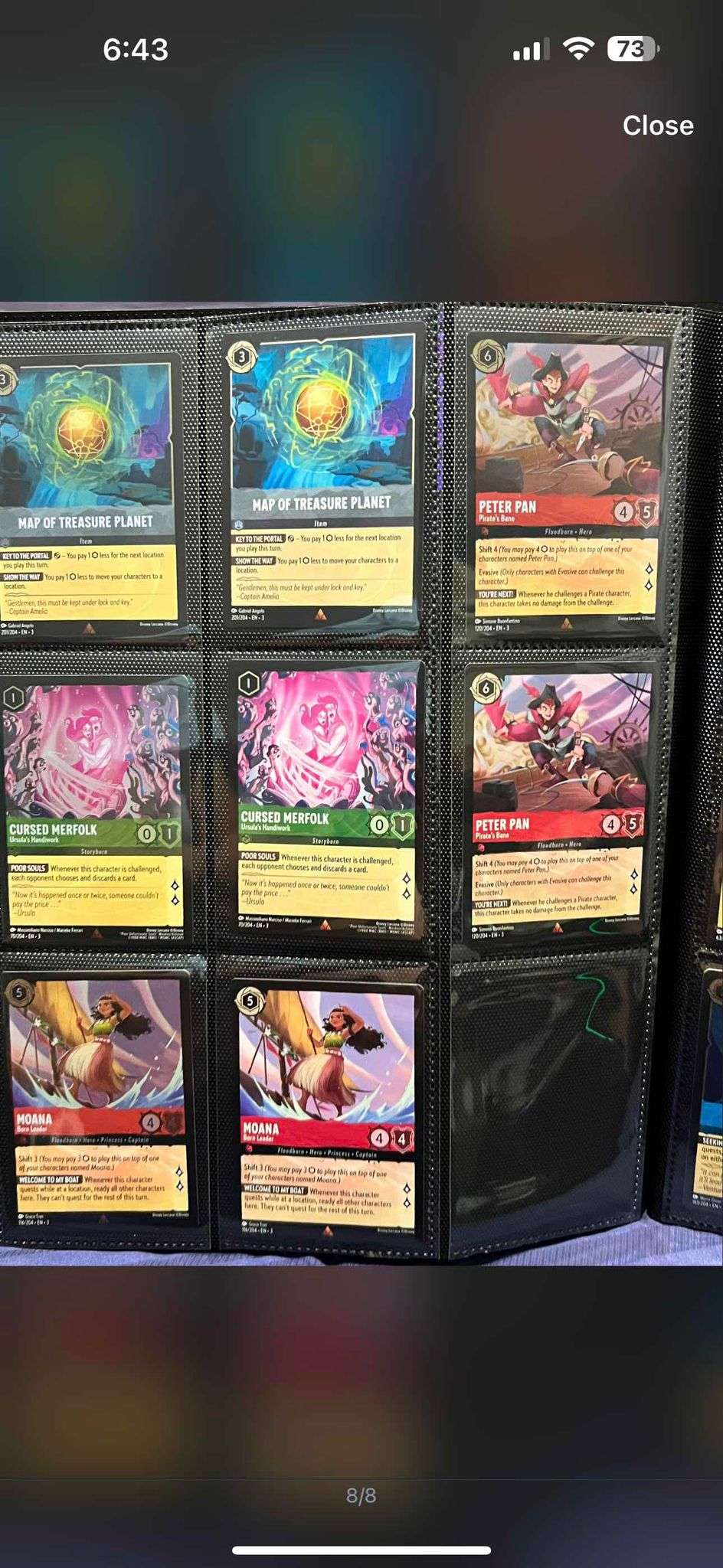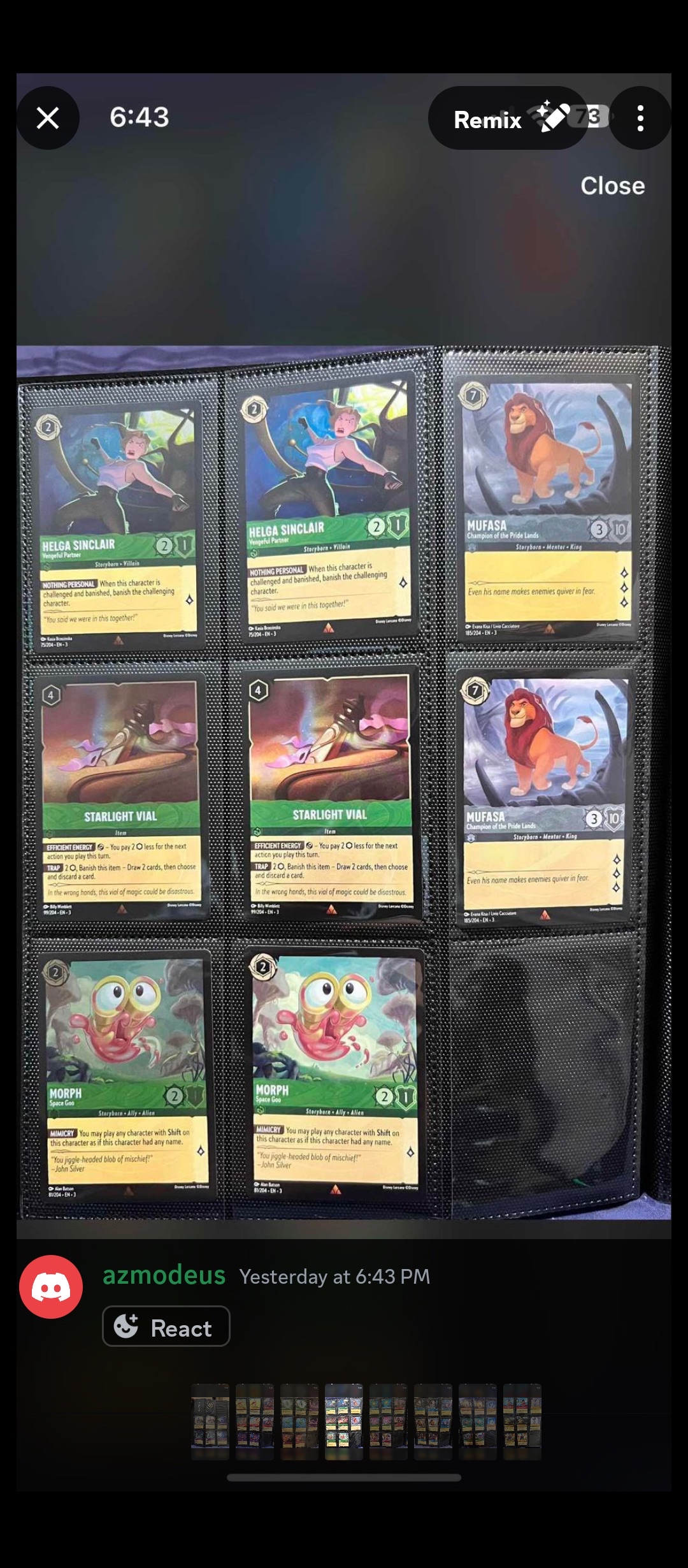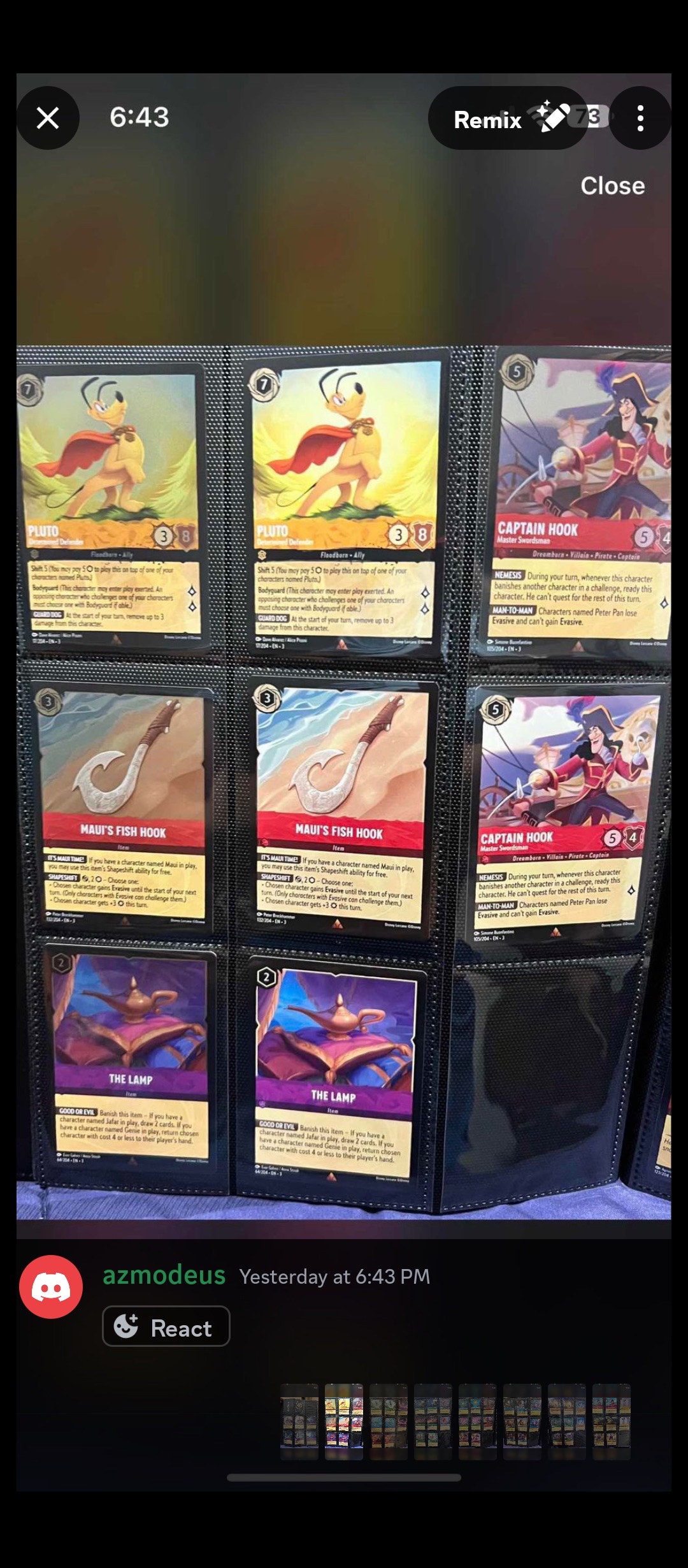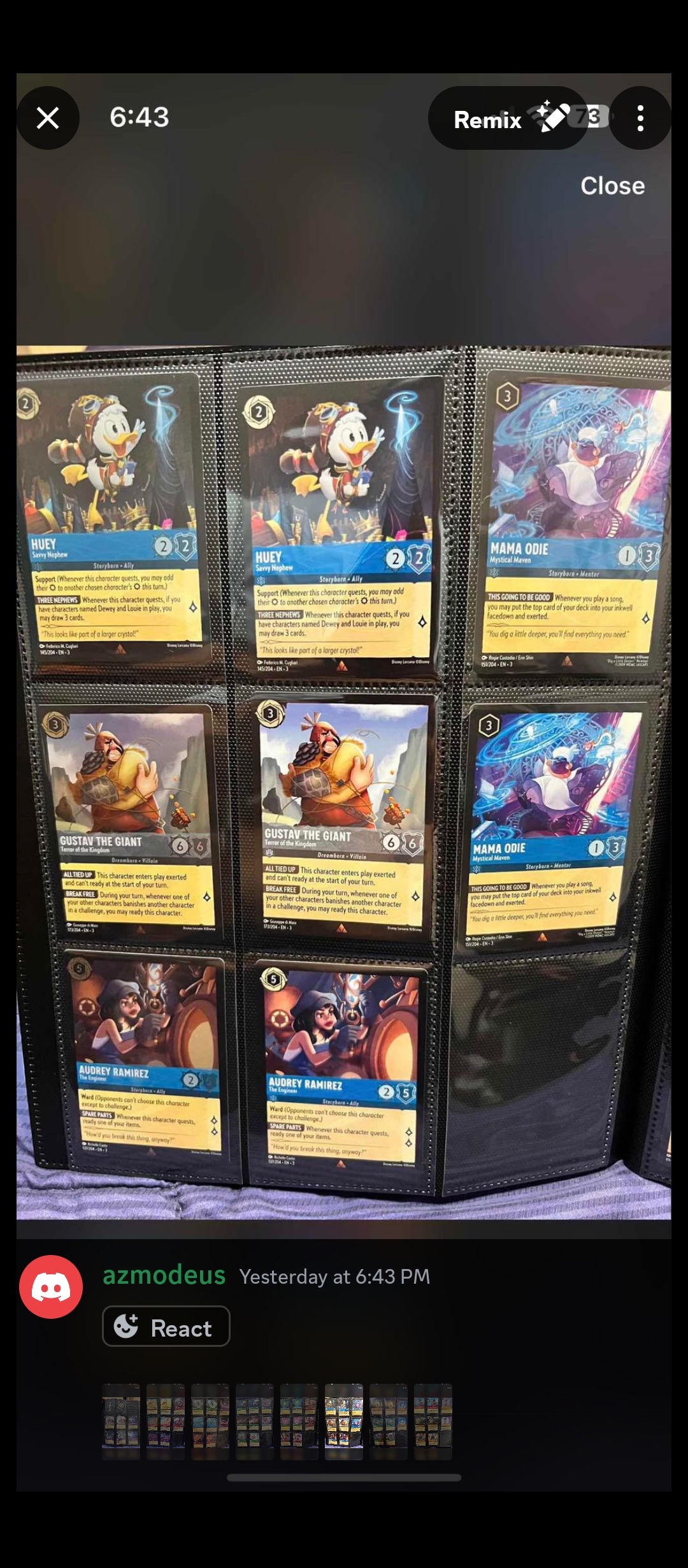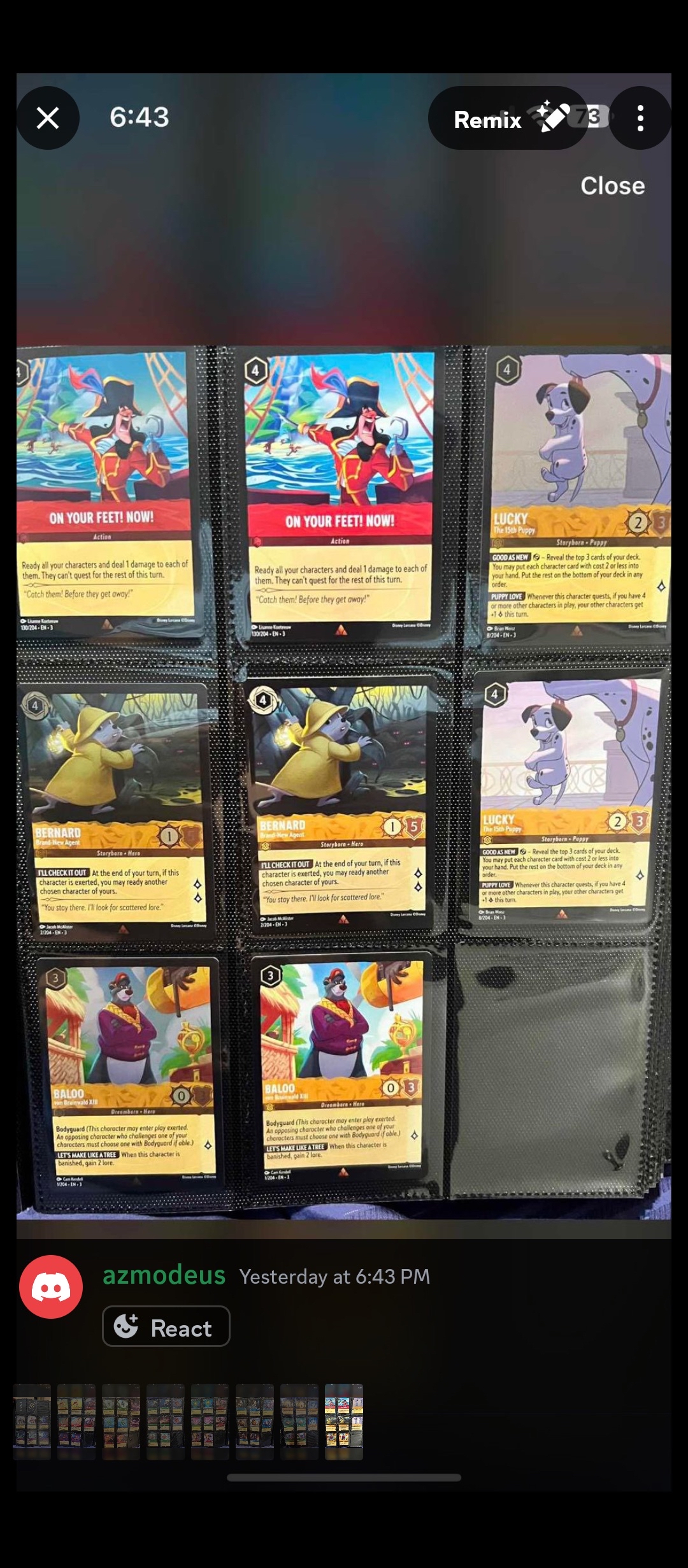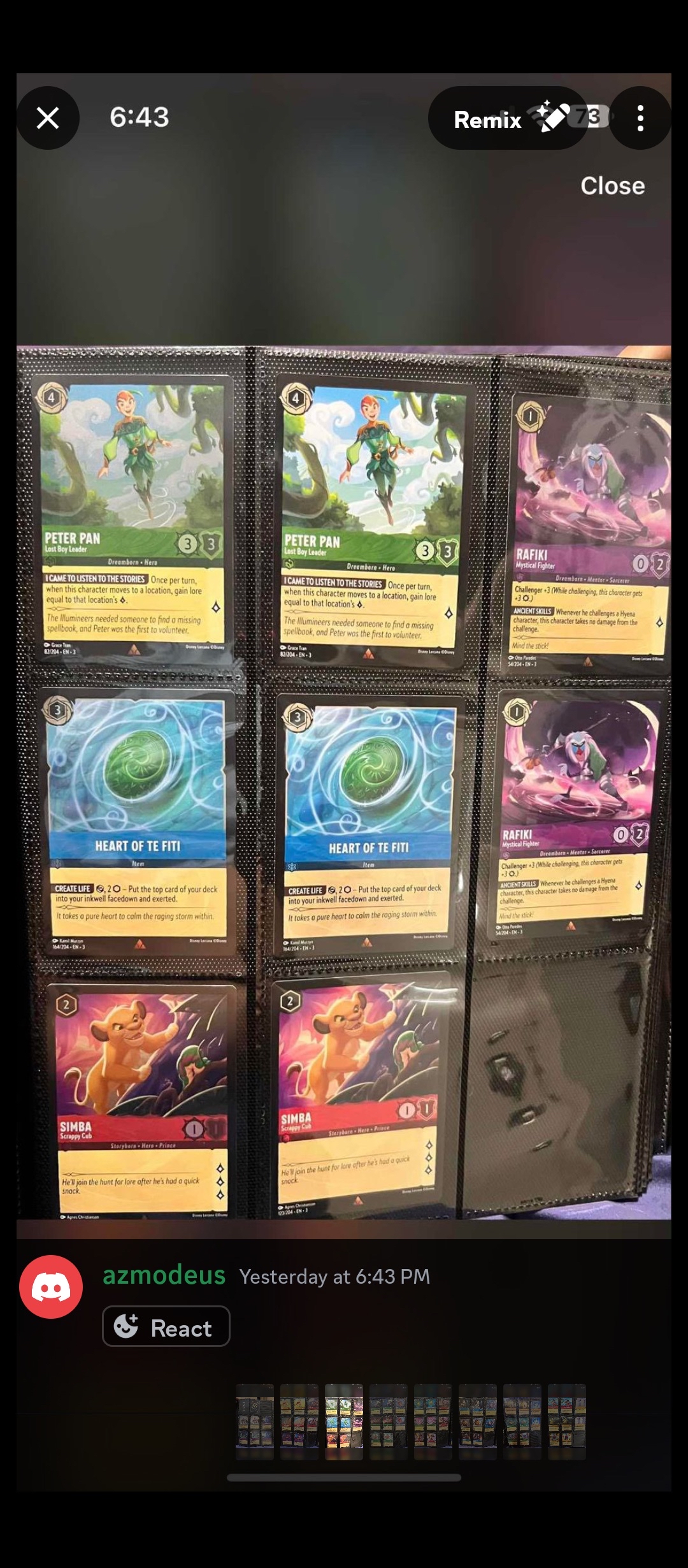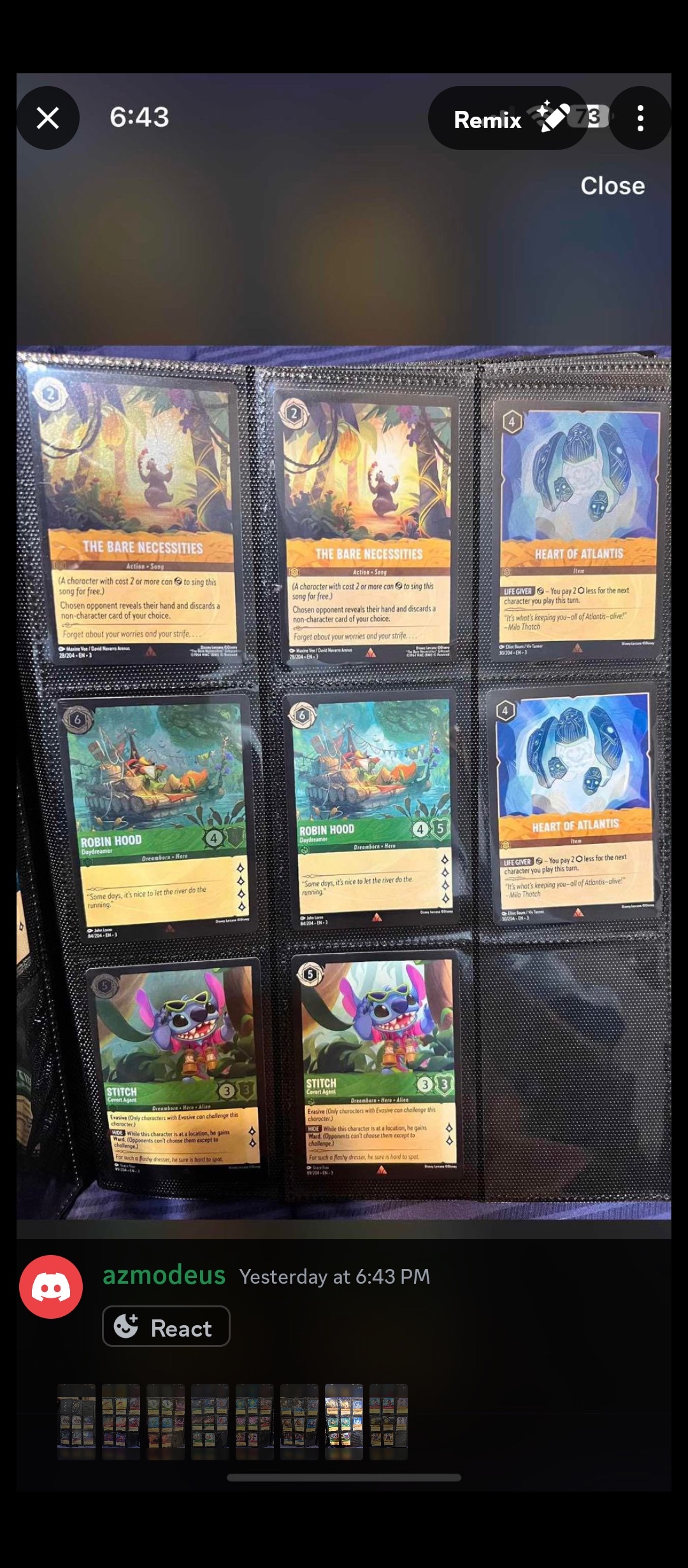 Source