In the first set for Disney Lorcana, we got cards for The Queen and her Magic Mirror and Poison Apple from "Snow White and the Seven Dwarfs", but we were missing the titular heroine and her loyal sidekicks. Well now they are here, in Lorcana's second set, Rise of the Floodborn. Revealed over the past couple days were the Seven Dwarfs and Snow White herself!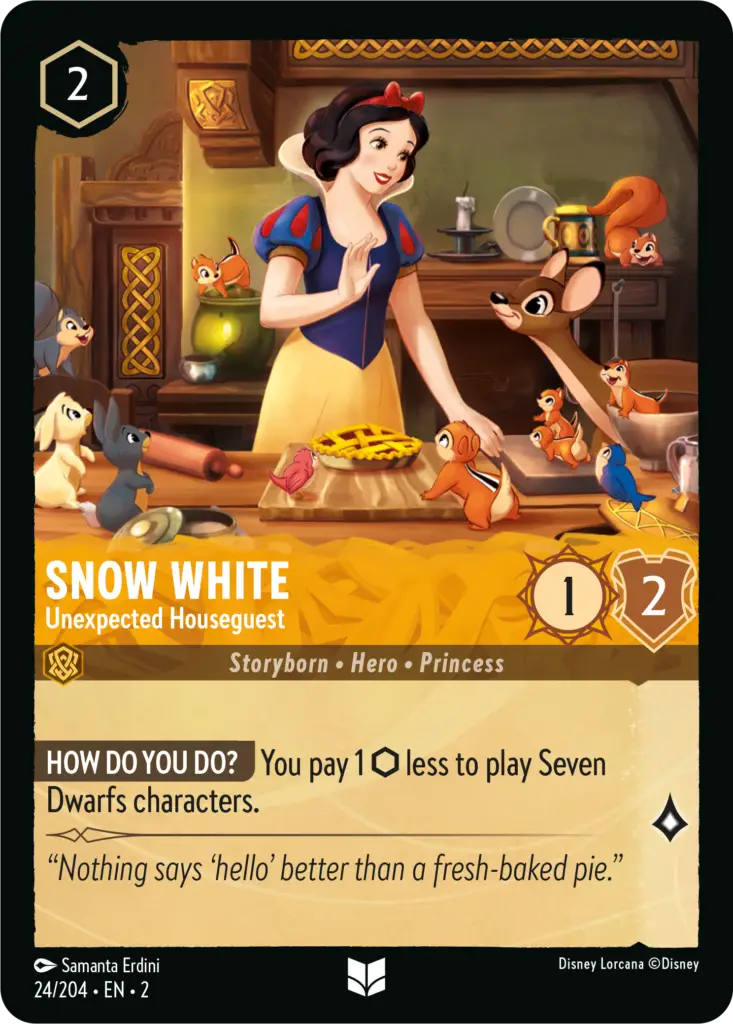 Sources: Mice Chat, The Main Street Mouse, Laughing Place (1, 2), Chip & Company (1, 2), WDW Magazine (1, 2)
---
Our Thoughts: It's great to see these iconic characters in Lorcana. And I love that they made Seven Dwarfs a classification and that they (mostly) all synergize together and with Snow White. And the fact that all these cards are commons and uncommons means it won't be hard to find the cards you need to craft a Snow White deck. I'm less certain this deck will be super competitive but it will be fun to give it a try!