The spoilers keep rolling on with two more new cards revealed from Rise of the Floodborn. These two cards were spoiled by Screen Rant and GameRant, respectively.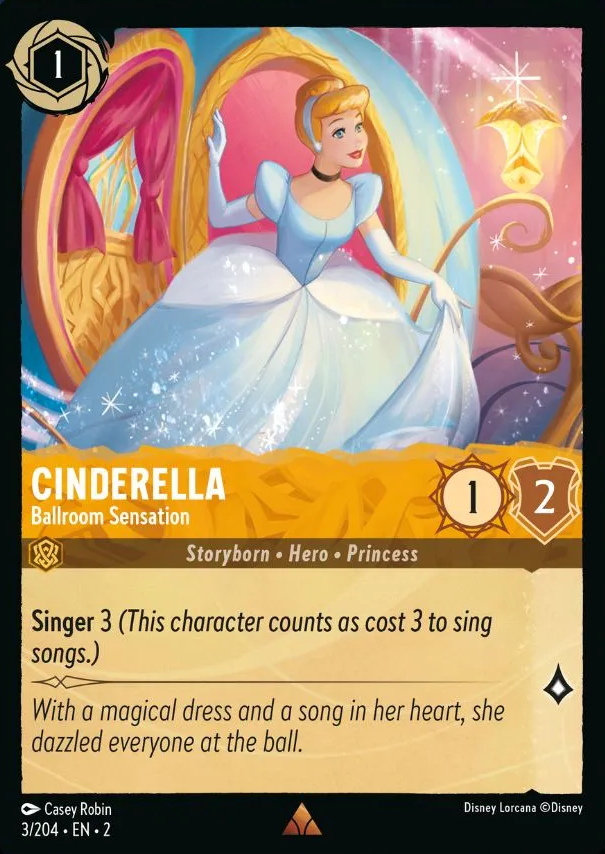 Cinderella - Ballroom Sensation
Storyborn · Hero · Princess
Cost: 1 (inkable)
Strength: 1
Willpower: 2
Lore: 1
Text: Singer 3 (This character counts as cost 3 to sing songs.)
Rarity: Rare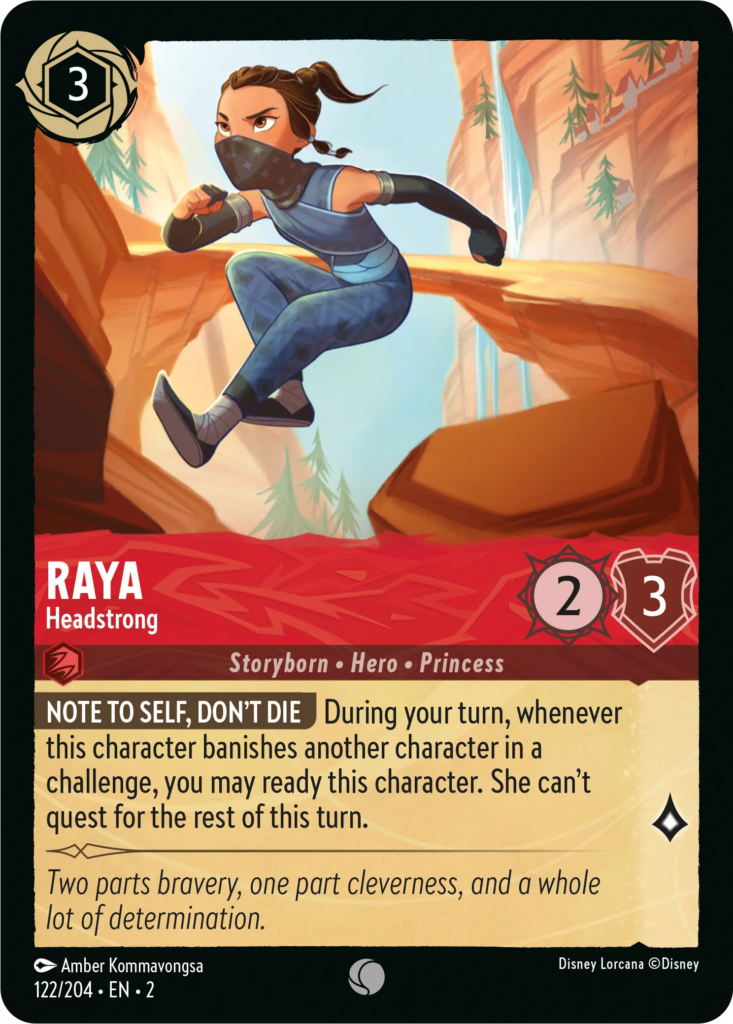 Raya - Headstrong
Storyborn · Hero · Princess
Cost: 2 (inkable)
Strength: 2
Willpower: 3
Lore: 1
Text: Note to Self, Don't Die During your turn, whenever this character banishes another character in a challenge, you may ready this character. She can't quest for the rest of this turn.
Rarity: Common
---
Cool to see a young Raya card and, for a common, the card has a decent effect. Unfortunately, I feel her stats aren't quite good enough to make great use of it. She is coming down too late to effectively deal with the 1-cost 2/2s in the game and everything else is too big for her to challenge and survive the hit.
Cinderella, on the other hand, looks like a very good card. Being able to sing, say, Friends on the Other Side as early as turn 2 is great. And any future songs we see that cost 3 ink are suddenly made much more intriguing by virtue of the fact you can cheat them out a turn early with Cinderella's Singer ability.